The following are examples of our staff development. Staff are provided with professional training in all areas of work. Programs or team building activities are scheduled based on management review or company vote.
Skill Development
We develop skills and technical abilities for all staff members. Internal training groups are scheduled to solve production issues. Teams learn new techniques, understand materials and industrial regulations. Individual skills become enhanced through practice, understanding and critical thinking.
Image Below: Wax Setting Training with Hands On Practice.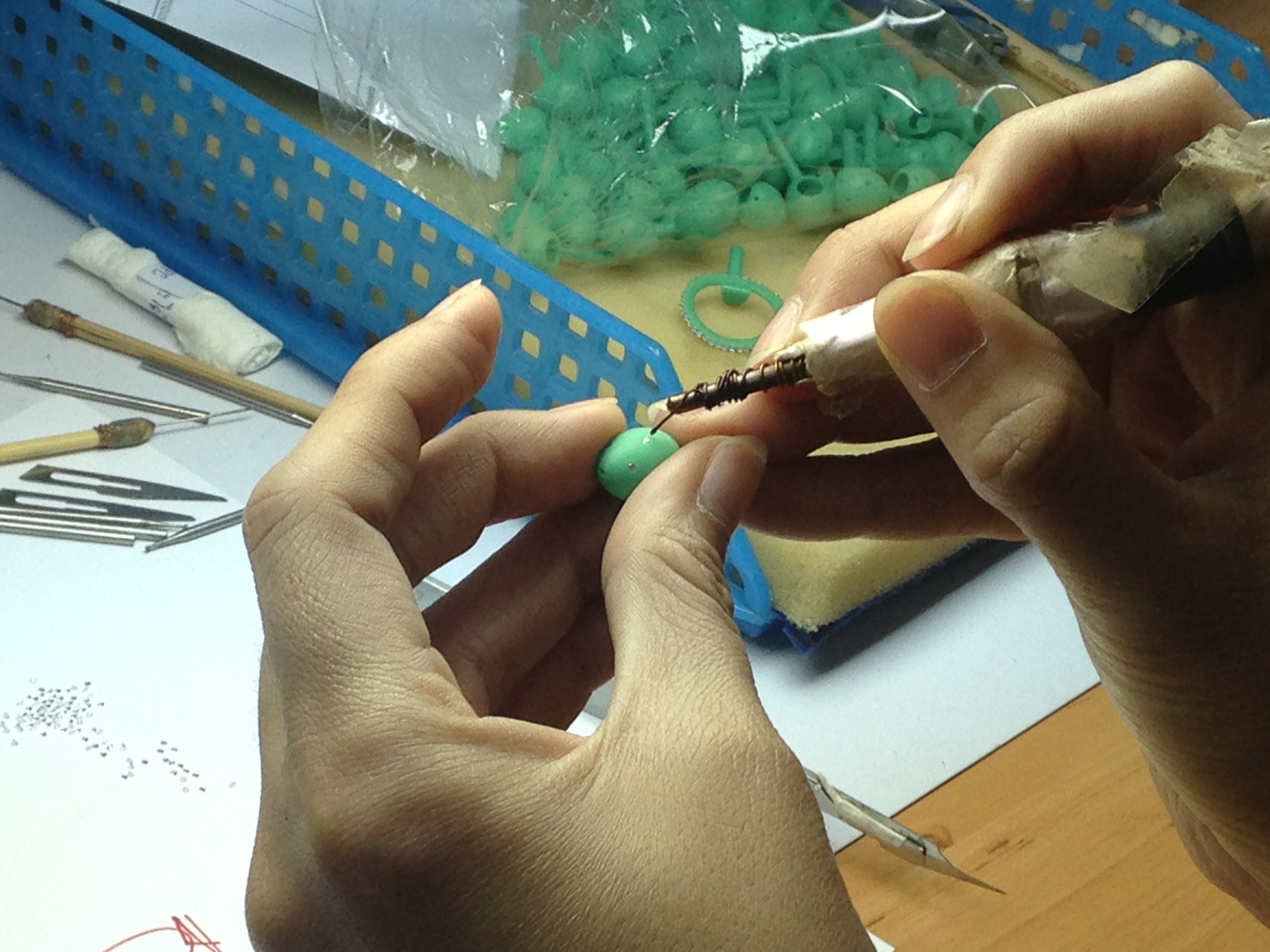 Education and Training
Special programs are organized to develop language skills and team building. Thai and English are the main subjects through public speaking, communication and team building exercises learned through practical use scenarios. Other programs are created from requirements or company vote.
Images Below: English Communication and Public Speaking.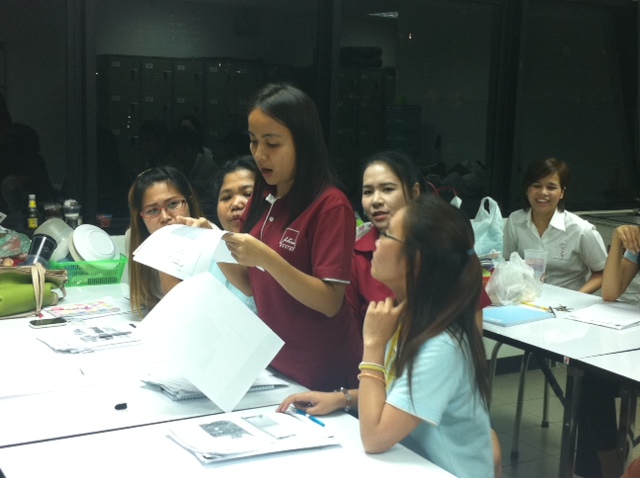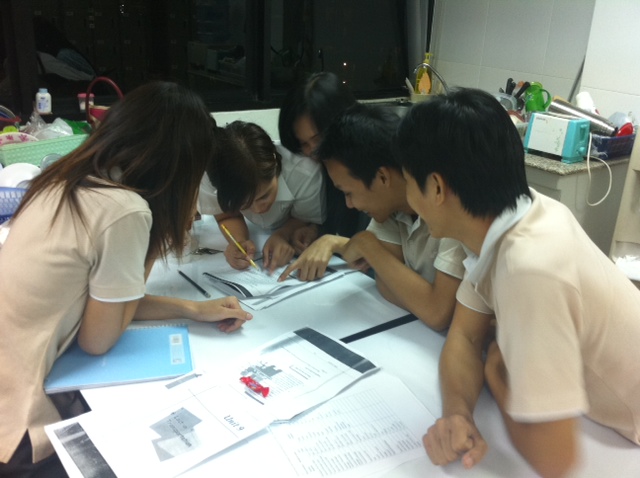 Health and Social Awareness
We promote, support and educate our staff about health, waste management, environmental or social issues. We actively support groups and non-profit organizations in CSR events and internally through education and awareness. Safety and health issues are a priority, since many staff members work closely together.
Images Below: Fire and Safety Training.
Images Below: Felicia Design Sports Day for all staff and friends.